Well hello!  It's been a while since the last update, due to my cross-country re-plotting in New York.  That's right, I live in the Big Apple now, and it's been a blast.  Of snow!
That said, I'll be in Los Angeles on April 7 to spin some tunes at a party for the David Lynch Foundation.  You know how it is: star-studded guest lists, open bar, general glitz and glamour.  With any luck, nobody'll balk at all the black metal and noise punk I play.  😉
In all seriousness, the DLF is a non-profit organization promoting transcendental meditation and it should be fun night of good vibes and well wishes.
Tuesday, April 7 @ 9:30 p.m.
DAVID LYNCH FOUNDATION AFTERPARTY
ACE HOTEL, Downtown LA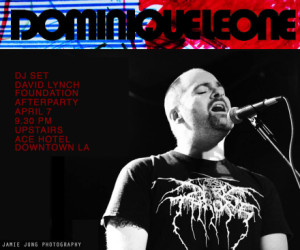 In other news, I'm working on finishing my new record, but in the meantime, here's a new track.  It doesn't sound like the new record much, but did let me use a lot of cool Youtube drum instructional video samples, so…
…and a DJ mix!  This one's dedicated to all the metal I've listened to the past few months.  I got into black metal a few years back, but this mix is more about its roots in 80s thrash, and subsequent co-development of death metal in the early 90s.  ¡\m/!
2015-0311 [metalmix] by Abstractexpression on Mixcloud
Tracklist:
1. Bathory – Armageddon (1984)
2. Sodom – Outbreak of Evil (1984)
3. Destruction – Bestial Invasion (1985)
4. Napalm Death – Control (1987)
5. Death – Infernal Death (1987)
6. Morbid Angel – Immortal Rites (1989)
7. Autospy – Embalmed (1989)
8. Nihilist – Carnal Leftovers (1987)
9. Entombed – But Life Goes On (1990)
10. Dismember – Override of the Overture (1991)
11. Autopsy – In the Grip of Winter (1991)
12. Darkthrone – Accumulation of Generalization (1991)
13. Bathory – Odens Ride Over Nordland (1988)
14. Ahab – Ahab's Oath (2005)
15. Bathory – Outro (1988)
Enjoy!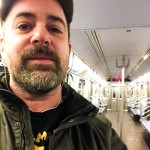 D